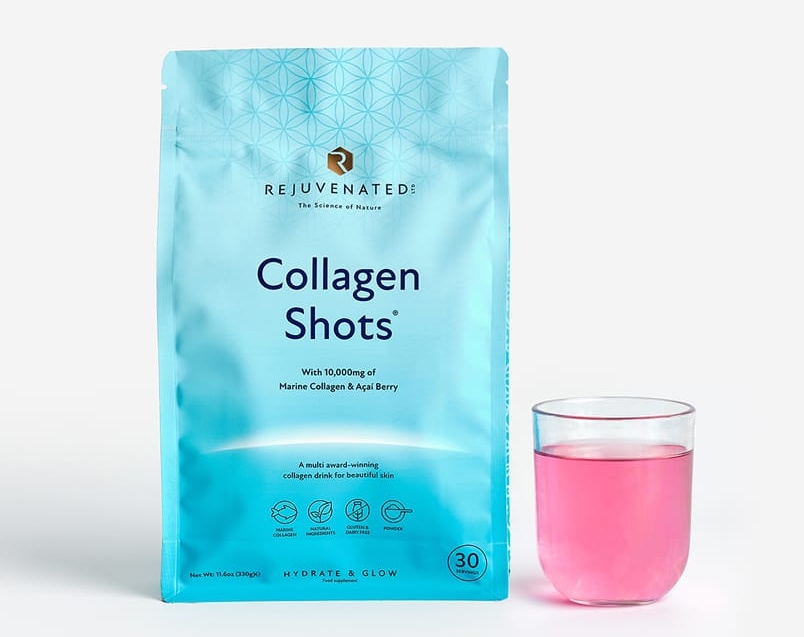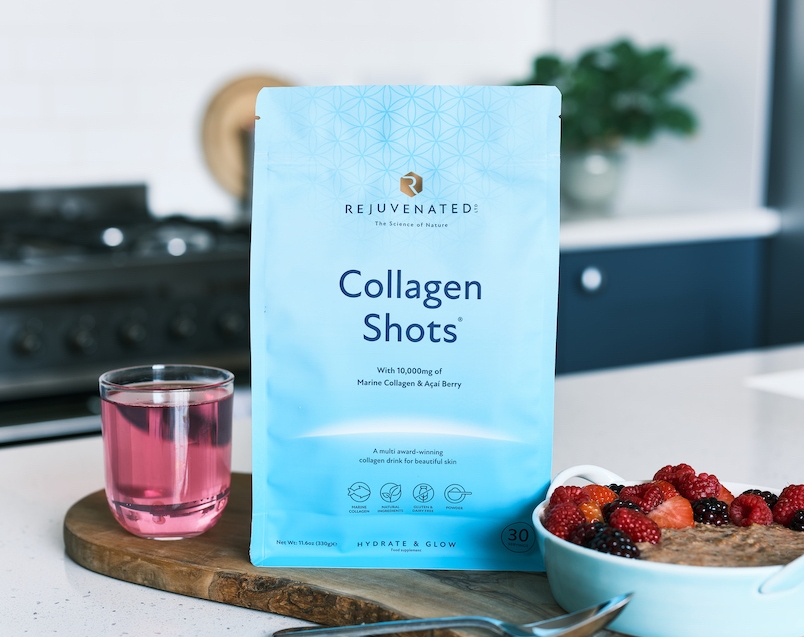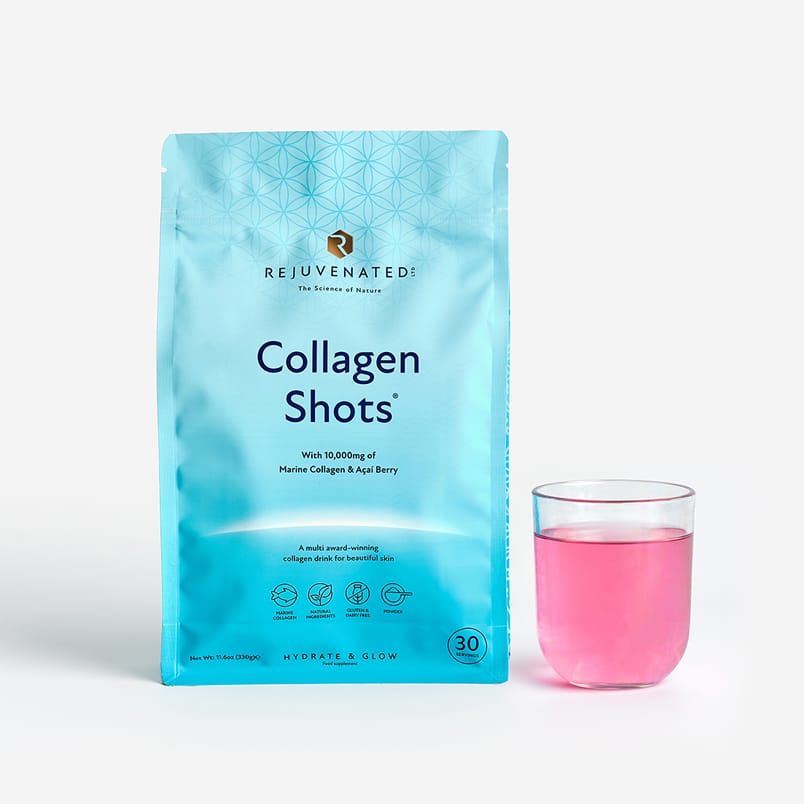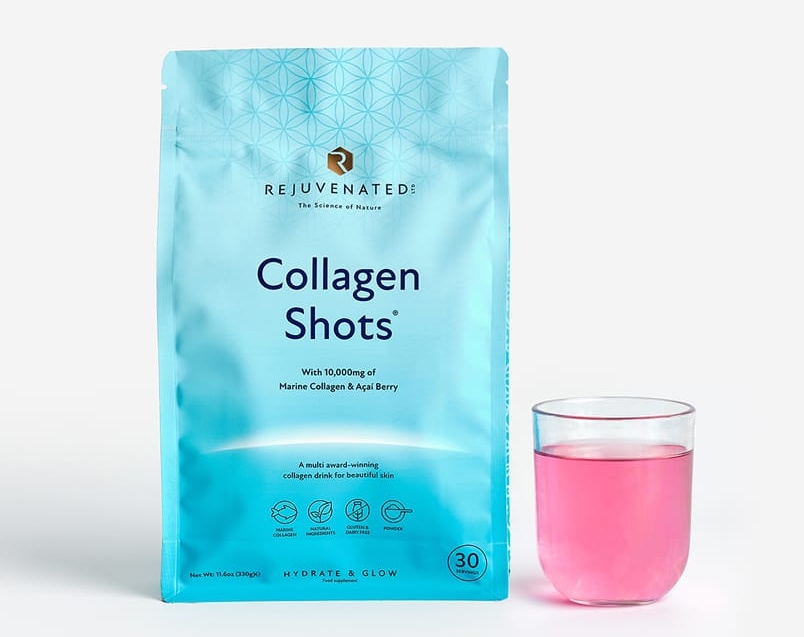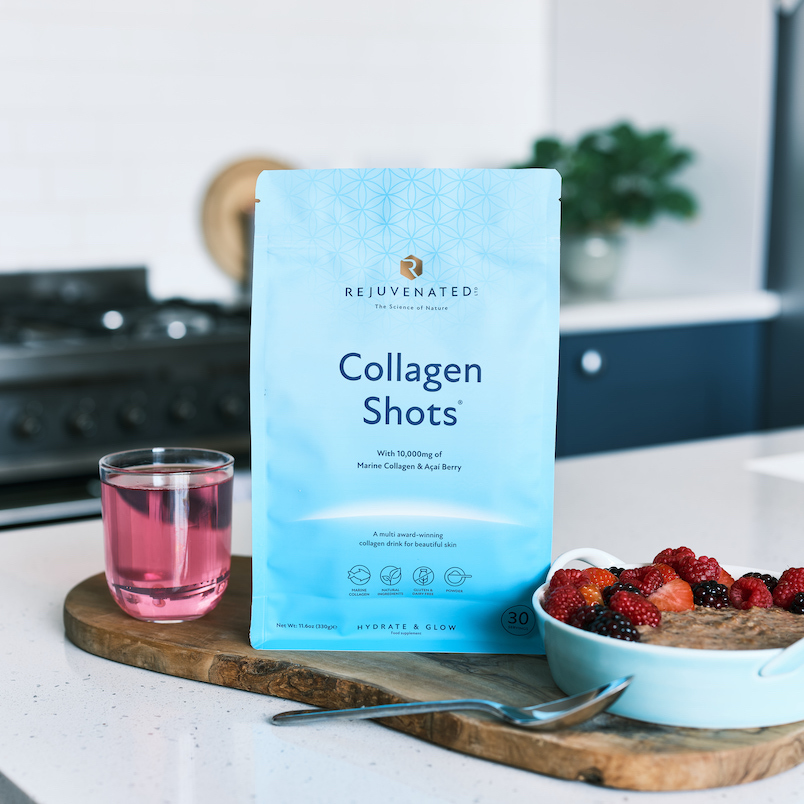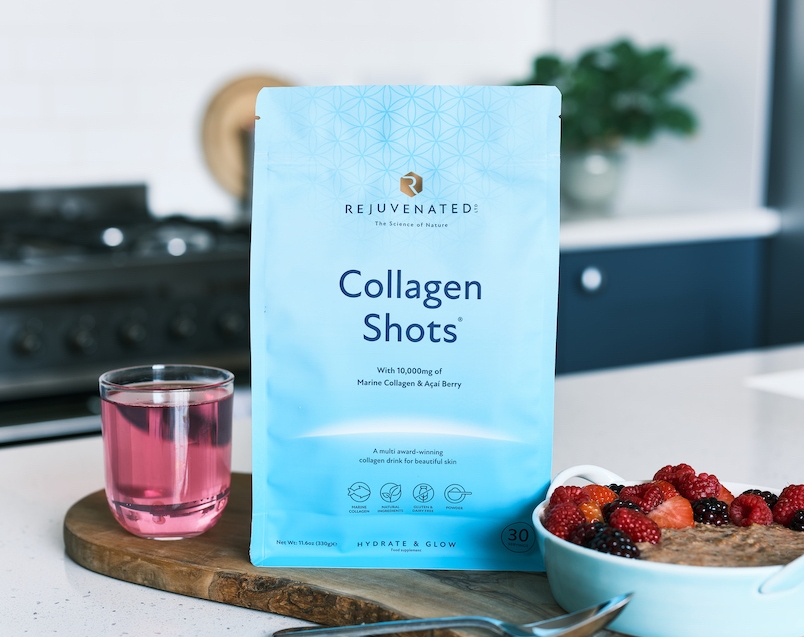 Collagen Shots x Sheerluxe
Product number:
REJ-4010-s
Collagen Shots x Sheerluxe
Product number:
REJ-4010-s
The original and best collagen drink
Our award-winning sustainably sourced Collagen Shots® drink promotes more youthful skin by reducing fine lines and wrinkles, and increasing skin hydration and elasticity.
Containing a blend of 10,000 mg of hydrolysed marine collagen, antioxidants, vitamins and hyaluronic acid. Collagen Shots is in a ready to mix powder, just stir in water and drink daily..
Premium 10,000mg marine collagen powder
Why our collagen is so good. Read more
30 servings per pouch. Just £1.22 per drink
Add water, stir and drink
Enjoy daily. How soon will I see results?
Collagen Shots helps to:
Improve skin elasticity
Reduce fine lines and wrinkles
Increase skin hydration
Improve skin radiance
More
'The cocktail of skin-loving ingredients that are combined in these Collagen Shots from Rejuvenated has earned them legendary status in the beauty community. ' Evening Standard.
Contains
10,000 mg of hydrolysed marine collagen. Why take a collagen supplement
Açaí berry antioxidant
Hyaluronic acid
Vitamin B3, B5, B6, C with zinc and copper
More
Marine Collagen
Taking collagen as a drink is the perfect way to supplement diminishing levels or protein as we get older. Our exclusive drinkable collagen combination stimulates collagen synthesis, strengthens connective tissue and vascular health, which in turn boosts blood flow and hydrates the skin. Within a matter of weeks, skin tone appears smoother, firmer and plumper.
How to take drinkable collagen supplements
Take on an empty stomach either first thing in the morning or at night. Add one serving (11g approx, 1 heaped tablespoon) of powder into a glass or water bottle with 200-250ml of water and mix.
Who shouldn't take this?
If you have a fish allergy this product is not suitable for you. If you have any medical concerns, are pregnant or breastfeeding, please consult your doctor.
"BEST SKIN SUPPLEMENT. This supplement is packed with marine extract collagen, antioxidant açai berry, hyaluronic acid and Vitamins B and C. Drink every morning for plump, youthful looking skin." Daily Express

Why our collagen is so good
Ourcollagen powder has been formulated with a unique amino acid profile to increase the production of collagen naturally.
This formula is exclusive to Rejuvenated. The youth-boosting ingredients work together to firm and smooth the skin, strengthen hair and nails, as well as much, much more.